Spotlight
LEDA praktijk voor verloskunde is per 1 juli 2015 gesplitst. Marleen en Suzanne gaan op dezelfde locatie verder als Verloskundig Centrum de Wieg. Oostgrunn.nl kan De Wieg van harte aanbevelen en wij wensen ze veel succes!
meer info.


Poll (94 votes)
Worden er in Oost-Groningen veel activiteiten en evenementen georganiseerd?
Moi
Welcome to the biggest portal of East Groningen, the region of unlimited possibilities. In December 2012 we started the project Oostgrunn.nl with the aim of promoting our beautiful region. We put the region on the map using this website, social media marketing, advertising campaigns, exhibitions and networking events. You will find reliable information on all companies, events and the many tourist attractions of the 7 municipalities. And we will give you 1000 and 1 reasons why a visit East Groningen is so worthwhile. In short, a collection of information about everything in the region.
What makes us unique?
We have a wide range, both regionally, nationally and internationally
We have an extensive network of companies that stand behind our project and center for the region
The website is interactive, you can choose a contribution
Strong position in terms of social media
Great "In-House" expertise in the field of marketing and Internet
Supporting entrepreneurs in the region is a key objective
But why should you believe us?
Come and have a look, taste, and enjoy!
Make a contribution
On the website Oostgrunn.nl anyone can contribute to improve the image of East Groningen and to let everybody know the beauties of the area. Visitors can respond to all subjects, give a review and share experiences. Also, everyone can vote on our poll, add photos, promote events, sports clubs and write sport competition results. Give a good reason yourself why East Groningen is a beautiful region. We ask the cooperation of all residents and visitors of East Groningen to help us with the promotion of this beautiful region.
Help Elephants World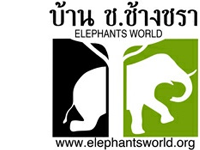 Speciale promotieaanbieding voor bedrijven
Voor bedrijven die een bedrag ad € 5.000,-- als sponsorbedrag overmaken organiseert "Elephants World" in Thailand een verzorgd promotiebezoek van 10 dagen aan het park voor 1 persoon. Het sponsorbedrag is vanwege de ANBI status van stichting "Help the Elephants World" aftrekbaar voor de belasting. Agnes Verheek uit Winschoten woont nabij het park en verzorgt de dagelijkse coördinatie in het olifantenreservaat.

meer informatie
Oostgrunn.nl Promo Video