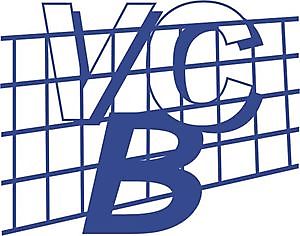 Volleybal Club Blijham
Raadhuisstraat 25
9697 PP Blijham
Municipality Westerwolde
Telephone: 31597434446
Mobile: 31597434446
E-mail: Show email address
Ga naar de website: www.vc-blijham.nl
Volleybal Club Blijham is een actieve en gezonde vereniging, opgericht in 1974. Dat we gezond en actief zijn, blijkt onder andere uit het feit, dat wij één van de grootste volleybalverenigingen in de regio Oost-Groningen zijn.

In competitieverband spelen we met 2 heren- en 2 damesteams, spelend in de 4e en 2e klasse van de NeVoBo competitie. Daarnaast heeft de vereniging een grote jeugdafdeling, waaronder 2 teams die ook competitie spelen.

Voor iedereen die wil volleyballen, maar niet in competitieverband, zijn er ook recreatieve trainingsmogelijkhede. Alle trainingen worden verzorgd door ervaren trainers en vrijwilligers. Al onze trainingen vinden plaats in sporthal "De Stelling" te Blijham. Een keer vrijblijvend meetrainen op de maandagavond kan, kom gewoon een keer.

Nieuwsgierig geworden? Kom gerust een keer kijken! Thuiswedstrijden worden op de dinsdagavond gespeeld.
4x reviewed





Rate by clicking on the stars or write a review here
Make a contribution
On the website Oostgrunn.nl anyone can contribute to improve the image of East Groningen and to let everybody know the beauties of the area. Visitors can respond to all subjects, give a review and share experiences. Also, everyone can vote on our poll, add photos, promote events, sports clubs and write sport competition results. Give a good reason yourself why East Groningen is a beautiful region. We ask the cooperation of all residents and visitors of East Groningen to help us with the promotion of this beautiful region.