Midden-Groningen - The municipalities in East Groningen, The Netherlands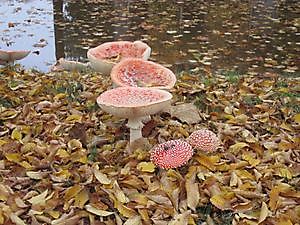 The municipality of Midden-Groningen was created in 2018 by the merger of the municipalities of Hoogezand-Sappemeer, Slochteren and Menterwolde. The merger was initiated as part of a municipal reorganization in the province of Groningen. The name of the municipality was chosen and eventually won with 48% of the votes of 'Hogewolden' and 'Woldmeren'.


It is a beautiful, diverse municipality, with natural beauty and a lot of tourist attractions worth visiting. The population is around 60,000 people, making the municipality the third largest in the province, after Groningen Stad and Westerkwartier. The largest city is Hoogezand.


Sights

Shopping in a modern setting at the better-known chains can be done in the De Hooge Meeren shopping center in Hoogezand, but this municipality also has numerous small(er) shops and even the sale of fruit, honey, chocolates and other delicacies can still be found here. away. With a jar for payment that is next to it.


In the municipality of Midden-Groningen you will also find the Heemtuin, located in Muntendam, where you can take a short walk through a beautiful nature reserve for free and for nothing. There is plenty to do and play for children, who can clamber over the water via the Mammoetpad. You can also come here for a delicious tea or coffee with something delicious.


Are you a water lover? Then you can indulge yourself on the Schildmeer near Schildwolde and Overschild, or on the Zuidlaardermeer, where sailing is fantastic. You can spend the night in the municipality of Midden-Groningen at various campsites, in hotels or at various B&Bs. Most places are easily accessible by public transport, such as train and bus.


There is too much going on in this community to list. How about the Kloksmeer New Year's Eve tradition, which is still honored every year in Siddeburen? Or a visit to the beautiful Lutjeborg Nature Playground in Harkstede for the little ones? If you are a flea market enthusiast, be sure to visit De Toekomst flea market in Kiel-Windeweer. Here you will find everything you expect from a good flea market: nice things in a cozy setting, nice music and of course good food!
--- advertentie ---
Last added photos Municipality Midden-Groningen
See all photos of the municipality Municipality Midden-Groningen (35 totaal)
Make a contribution
On the website Oostgrunn.nl anyone can contribute to improve the image of East Groningen and to let everybody know the beauties of the area. Visitors can respond to all subjects, give a review and share experiences. Also, everyone can vote on our poll, add photos, promote events, sports clubs and write sport competition results. Give a good reason yourself why East Groningen is a beautiful region. We ask the cooperation of all residents and visitors of East Groningen to help us with the promotion of this beautiful region.