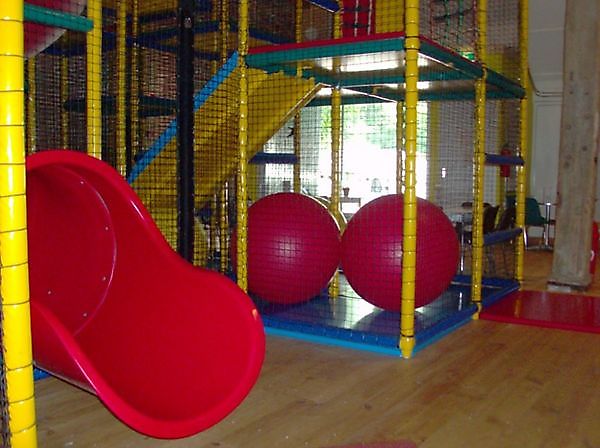 De Leeuwenborg
Category:

For the children

Address:

Pastorieweg 14

Location:

Nieuw-Scheemda, Oldambt
Ga naar de website: deleeuwenborg.nl
Welkom bij 'De Leeuwenborg'

In de boerderij vindt u het indoorspeelparadijs, waar kinderen tot 10 jaar lekker kunnen klimmen en klauteren. Ook zijn hier twee feestzalen die u kunt reserveren als u iets te vieren heeft eventueel in combinatie met het speelparadijs of de midgetgolfbaan. De Leeuwenborg heeft diverse aantrekkelijke en lekkere arrangementen.


Buiten ligt een midgetgolfbaan waar jong en oud een spelletje kunnen spelen. Op de camping bevinden zich naast recreatieplaatsen (met electriteit) ook volledig ingerichte chalets die geschikt zijn als tijdelijke woonruimte.
Make a contribution
On the website Oostgrunn.nl anyone can contribute to improve the image of East Groningen and to let everybody know the beauties of the area. Visitors can respond to all subjects, give a review and share experiences. Also, everyone can vote on our poll, add photos, promote events, sports clubs and write sport competition results. Give a good reason yourself why East Groningen is a beautiful region. We ask the cooperation of all residents and visitors of East Groningen to help us with the promotion of this beautiful region.