Tennisvereniging LTC Amor
Bredelaan 2a
9686PW Beerta
Municipality Oldambt
Telephone: 0597-332579 (kantinebeheer)
E-mail: Show email address
Ga naar de website: www.ltcamor.nl
LTC Amor bestaat sinds mei 1920 en bestaat dus al meer dan 90 jaar !!!
Amor is een afkorting van "Alles met Ons Racket". De vereniging beschikt over vier gravelbanen. Deze liggen prachtig in het park gelegen achter de C1000, nabij de speeltuin en voetbalkooi in Beerta. Dankzij de aanwezigheid van goede verlichting kun je van april tot november tot elf uur 's avonds tennissen. De automatische computergestuurde sproei-installatie houdt de banen vochtig. Zowel de banen als de kantine zijn volledig eigendom van de vereniging. Wij zorgen zelf voor het onderhoud en de bemensing van de kantine. AMOR biedt gedurende het seizoen, naast competities, tossavonden en trainingen diverse andere sportieve maar vooral ook gezellige activiteiten voor zowel jong als oud.
De kosten van het clublidmaatschap zijn € 32,50 per jaar voor jeugdleden tot 18 jaar en € 75,00 voor volwassenen en daarvoor kun je vanaf april tot november dagelijks een balletje overslaan!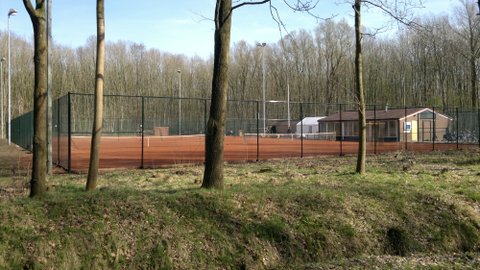 3x reviewed





Rate by clicking on the stars or write a review here
Make a contribution
On the website Oostgrunn.nl anyone can contribute to improve the image of East Groningen and to let everybody know the beauties of the area. Visitors can respond to all subjects, give a review and share experiences. Also, everyone can vote on our poll, add photos, promote events, sports clubs and write sport competition results. Give a good reason yourself why East Groningen is a beautiful region. We ask the cooperation of all residents and visitors of East Groningen to help us with the promotion of this beautiful region.