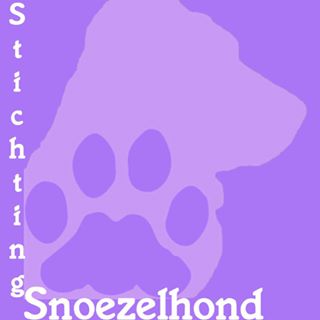 Stichting Snoezelhond
HJ Siemonsstraat 27
9684 CN Finsterwolde
Municipality Oldambt
Telephone: 0597-850614
E-mail: Show email address
Ga naar de website: www.snoezelhond.nl
Dieren kunnen positieve effecten hebben op mensen. Uit diverse onderzoeken blijkt dat het omgaan met huisdieren zowel lichamelijke als geestelijke voordelen heeft:

- Meer ontspanning
- Steun geven
- Motiveren
- Lagere bloeddruk
- Contacten bevorderen

Vanwege deze gunstige effecten worden er steeds vaker huisdieren ingezet in de zorg. De huisdieren kunnen worden ingezet op twee manieren:
AAA: Animal Assisted Activities (Activiteiten waarbij dieren worden ingezet)
AAT: Animal Assisted Therapy (therapie die wordt ondersteund door de aanwezigheid van een dier)
Stichting Snoezelhond biedt beiden aan en werkt met honden en katten.

Daarnaast heeft Stichting Snoezelhond sinds kort een Dierenvoedselbank voor Finsterwolde en omstreken opgezet om ook voor mensen die om wat voor reden dan ook het even wat minder hebben te ondersteunen in het verzorgen en behouden van hun dier.
4x reviewed





Rate by clicking on the stars or write a review here
Make a contribution
On the website Oostgrunn.nl anyone can contribute to improve the image of East Groningen and to let everybody know the beauties of the area. Visitors can respond to all subjects, give a review and share experiences. Also, everyone can vote on our poll, add photos, promote events, sports clubs and write sport competition results. Give a good reason yourself why East Groningen is a beautiful region. We ask the cooperation of all residents and visitors of East Groningen to help us with the promotion of this beautiful region.