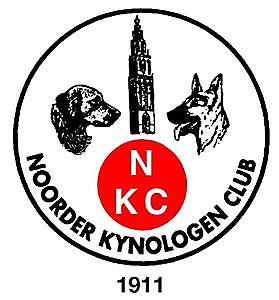 Noorder Kynologen Club
Postbus 3
9640 AA Veendam
Municipality Veendam
Mobile: 06-46191931
E-mail: Show email address
Ga naar de website: www.nkc-groningen.nl
De Noorder Kynologen Club, kortweg N.K.C. genoemd, is één der oudste kynologenclubs in Nederland.
Een vereniging voor liefhebbers van rashonden, waarbij niet rashonden ook van harte welkom zijn. De N.K.C. stelt de belangen van de hond op de eerste plaats, waarbij financieel gewin niet aan de orde is.
De club organiseert diverse activiteiten zowel voor leden als niet leden, bijvoorbeeld de Internationale tentoonstelling (Martinidogshow) in het Martiniplaza te Groningen, ook voor lezingen en diverse cursussen (gegeven door ervaren en gediplomeerde instructeurs) bent U bij de N.K.C. aan het juiste adres.

Als enige in de provincie Groningen erkend door de Raad van Beheer op Kynologisch Gebied en onderscheiden met de Koninklijke Erepenning.
4x reviewed





Rate by clicking on the stars or write a review here
Make a contribution
On the website Oostgrunn.nl anyone can contribute to improve the image of East Groningen and to let everybody know the beauties of the area. Visitors can respond to all subjects, give a review and share experiences. Also, everyone can vote on our poll, add photos, promote events, sports clubs and write sport competition results. Give a good reason yourself why East Groningen is a beautiful region. We ask the cooperation of all residents and visitors of East Groningen to help us with the promotion of this beautiful region.