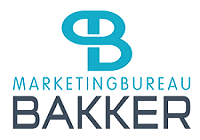 Marketingbureau Bakker
Raadhuisstraat 16
9686 RH Beerta
Municipality Oldambt
Mobile: 06-30779452
E-mail: Show email address
Ga naar de website: www.marketingbakker.nl
Marketingbureau Bakker uit Beerta

Marketingbureau Bakker is in 2015 van start gegaan en is goed op de hoogte van de nieuwste ontwikkelingen op het gebied van marketing. Met een passie voor het hele process tussen aanbieder en afnemer, helpen wij ondernemers om de juiste keuzes te maken en zo het maximale bedrijfsresultaat te behalen.

Danny Bakker, eigenaar van Marketingbureau Bakker denkt met u mee en bouwt graag een goede relatie op met zijn klanten. Dit is de basis om u en uw bedrijf te leren kennen en zo het beste advies te geven en resultaten te halen waar u tevreden mee bent.

Met een moderne kijk op het internet, kennis van Social Media en online vindbaarheid kunnen wij u ondersteunen bij het hele online plaatje van uw bedrijf. Daarnaast geven wij uitleg en ondersteuning zodat u ook zelf op een professionele manier gebruik kunt maken van Social Media.
6x reviewed





Rate by clicking on the stars or write a review here





Net even meer
Hoogma Webdesign, Beerta
Danny Bakker zet zich voor de volle 100% in voor zijn klanten. Dankzij zijn actuele kennis van online marketing en een enthousiaste aanpak zorgt hij ervoor dat hij een top resultaat behaalt. Onze complimenten!!
---
Make a contribution
On the website Oostgrunn.nl anyone can contribute to improve the image of East Groningen and to let everybody know the beauties of the area. Visitors can respond to all subjects, give a review and share experiences. Also, everyone can vote on our poll, add photos, promote events, sports clubs and write sport competition results. Give a good reason yourself why East Groningen is a beautiful region. We ask the cooperation of all residents and visitors of East Groningen to help us with the promotion of this beautiful region.