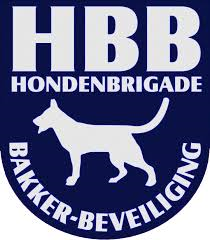 HBB Hondenbrigade Bakker
Noorderdiep 4
7876 CA Valthermond
Municipality Borger-Odoorn
Telephone: 0599-662 652
Mobile: +31629492924
E-mail: Show email address
Ga naar de website: www.bakkerhondenbrigade.nl
In het jaar 2000 werd HBB opgericht door Alan Bakker.
In eerste instantie was het een beveiligingsbedrijf die diensten aanbood met honden.
Echter door de jaren heen is HBB uitgegroeid tot een landelijke opererende allround beveiligingsbedrijf.
Het aanbod in de diensten die HBB nu biedt is zeer uitgebreid.

Vanaf het begin streeft HBB naar het bieden van de hoogste kwaliteit qua beveiliging.
In de beveiliging valt of staat die kwaliteit met vertrouwen, klantvriendelijkheid en professionele dienstverlening.
Dat zie je terug in werkwijze van het HBB.

Ga voor meer informatie naar onze website of neem telefonisch contact met ons op.

HBB …. Dé specialist in beveiliging!!
36x reviewed





Rate by clicking on the stars or write a review here
Make a contribution
On the website Oostgrunn.nl anyone can contribute to improve the image of East Groningen and to let everybody know the beauties of the area. Visitors can respond to all subjects, give a review and share experiences. Also, everyone can vote on our poll, add photos, promote events, sports clubs and write sport competition results. Give a good reason yourself why East Groningen is a beautiful region. We ask the cooperation of all residents and visitors of East Groningen to help us with the promotion of this beautiful region.