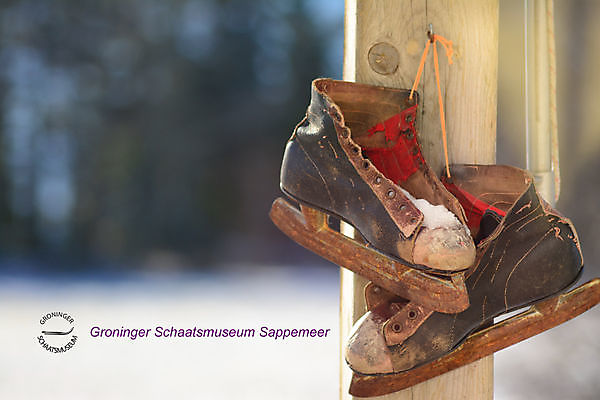 Groninger Schaatsmuseum
| | |
| --- | --- |
| Category: | Museums |
| Address: | Noorderstraat 274 |
| Location: | Sappemeer, Midden-Groningen |
| | |
Ga naar de website: groningerschaatsmuseum.nl
Iedereen vindt het leuk, helaas kan het niet altijd op natuurijs: Schaatsen!
Bekijk de historie van het schaatsen en allerlei soorten schaatsijzers in Nederland, van de lopers en de houtjes tot aan de kunstschaatsen. Hier vind je posters, beeldjes en producten van diverse fabrikanten.

Het Groninger Schaatsmuseum Sappemeer voor jong en oud
Al in de 15e eeuw bewoog de mens zich voort op ijs. Dat ging destijds met een glis of slee. Een glis is het been van een paard of koe dat onder een schoen wordt bevestigd! Kom erachter welke ontdekkingen gedaan zijn die het schaatsen maken tot wat het nu is.

Entree: Gratis
Het museum is alleen geopend op afspraak.


Choose a category
--- advertentie ---
Make a contribution
On the website Oostgrunn.nl anyone can contribute to improve the image of East Groningen and to let everybody know the beauties of the area. Visitors can respond to all subjects, give a review and share experiences. Also, everyone can vote on our poll, add photos, promote events, sports clubs and write sport competition results. Give a good reason yourself why East Groningen is a beautiful region. We ask the cooperation of all residents and visitors of East Groningen to help us with the promotion of this beautiful region.