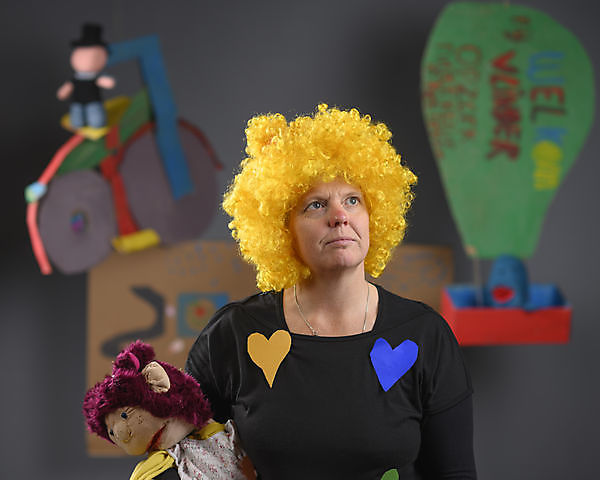 Ontplooi in kracht, gaven en talenten
Dit evenement heeft al plaats gevonden!!
Wanneer?

16 April 2023

Waar?

Partycentrum Finnewold
Hoofweg 110
Finsterwolde, Oldambt

Start

14:00 u

End

15:00 u
Ga naar de website: www.petraklamer.nl
Vlinder ziet het speelgoed niet meer, ziet het speelgoed Vlinder nog wel?

Op deze mooie zondagmiddag treedt Petra Klamer op bij Partycentrum Finnewold met de voorstelling 'Vlinder op zoek naar kleur in het leven'.
Boeiend theater, waarbij het speelgoed tot leven komt. Kinderen, ouders, opa's en oma's, broertjes en zusjes, vriendjes en vriendinnetjes zijn allemaal welkom!

Info & tijden
Datum: 16 april 2023
Tijd: van 14:00 tot 15:00 uur, inloop vanaf 13:30 uur
Locatie: Partycentrum Finnewold

Entree
Entree: €12,50 pp inclusief twee consumpties, wat lekkers en een presentje mee naar huis.

Van te voren graag reserveren via telefoon of een privébericht op Facebook.
--- advertentie ---
Komende evenementen
Make a contribution
On the website Oostgrunn.nl anyone can contribute to improve the image of East Groningen and to let everybody know the beauties of the area. Visitors can respond to all subjects, give a review and share experiences. Also, everyone can vote on our poll, add photos, promote events, sports clubs and write sport competition results. Give a good reason yourself why East Groningen is a beautiful region. We ask the cooperation of all residents and visitors of East Groningen to help us with the promotion of this beautiful region.