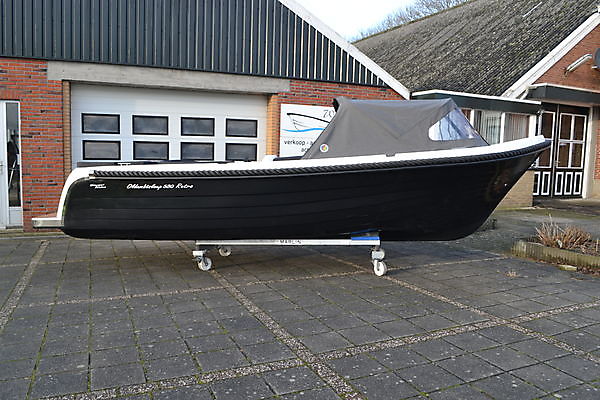 Een sloep met veel ruimte en een prachtige uitstraling de Oldambtsloep 580 Retro, de Oldambtsloep 580 Retro heeft een lengte van 5.80 meter, een breedte van 2.25 meter en een diepgang van 0.40 meter. De Oldambtsloep 580 Retro beschikt dus over een afsluitbare bun, hierdoor is de motor niet in het zicht en wordt het motorgeluid extra gedempt. De Oldambtsloep 580 Retro is af te bouwen tot een vermogen van 20 pk.

Standaard is de Oldambtsloep 580 Retro voorzien van een zwemplateau, kabelaring, uitneembaar zonnedek, kussenset, konsole met stuurwiel, RVS kikkers, opbergvakken en ankerluik.

Net als alle andere modellen kan je de Oldambtsloep 580 Retro natuurlijk te verfraaien met vele extra's zoals Silvertex geruite bekleding, een bunkussen, Finteak op de vloer en zwemplateau, buiskap met afdekkleed en nog vele diverse accessoires.
Bekijk ook eens:
Make a contribution
On the website Oostgrunn.nl anyone can contribute to improve the image of East Groningen and to let everybody know the beauties of the area. Visitors can respond to all subjects, give a review and share experiences. Also, everyone can vote on our poll, add photos, promote events, sports clubs and write sport competition results. Give a good reason yourself why East Groningen is a beautiful region. We ask the cooperation of all residents and visitors of East Groningen to help us with the promotion of this beautiful region.