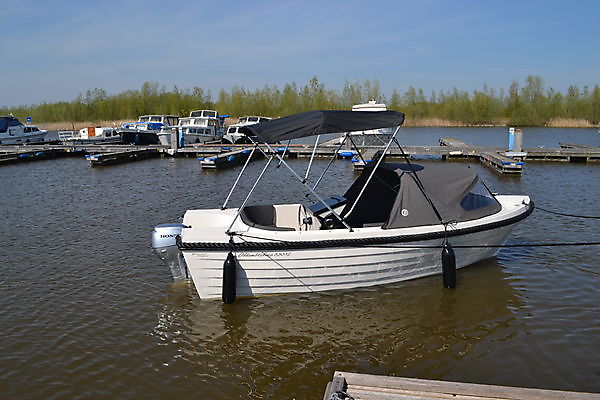 Een prachtige gezinssloep en door extra brede kuip van 2.20 meter een zeer stabiele sloep deze OLDAMBTSLOEP 530XL. Door het sportieve onderwaterschip zou je er indien gewenst een snelvarende sloep van kunnen maken. De OLDAMBTSLOEP 530XL kan eventueel worden afgebouwd tot een maximaal vermogen van 40 pk, hiervoor bent u dan wel een vaarbewijs nodig. De OLDAMBTSLOEP 530XL wordt standaard geleverd met een hoogwaardige kussenset, uiteraard kan de rondzit door middel van een extra kussen worden omgetoverd tot een riant zonnendek.
Tevens kunt u de OLDAMBTSLOEP 530XL nog verfraaien met HPL teaklook op de vloer en traptreden, prachtige lichtgrijze luxe kussenset en een buiskap met afdekkleed. Dit zijn echter opties en zitten niet bij de prijs inbegrepen.
Bekijk ook eens:
Make a contribution
On the website Oostgrunn.nl anyone can contribute to improve the image of East Groningen and to let everybody know the beauties of the area. Visitors can respond to all subjects, give a review and share experiences. Also, everyone can vote on our poll, add photos, promote events, sports clubs and write sport competition results. Give a good reason yourself why East Groningen is a beautiful region. We ask the cooperation of all residents and visitors of East Groningen to help us with the promotion of this beautiful region.