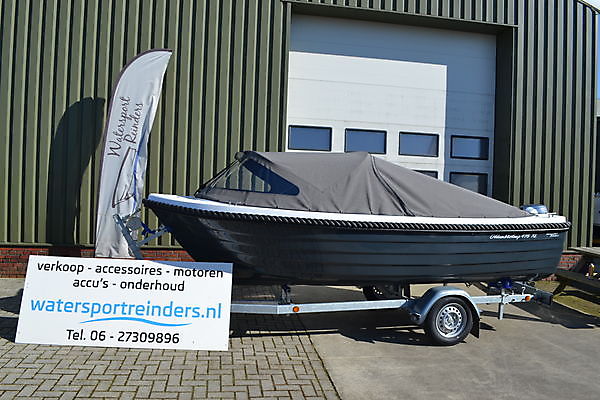 Een hele mooie, comfortabele en betaalbare gezinssloep de OLDAMBTSLOEP 475XL. De sloep is geschikt voor 5 volwassenen en is voorzien van een hoogwaardige kussenset met hoge rugleuning voor extra comfort, de ruime rondzit kan door middel van een extra kussen worden omgetoverd tot een zonnedek. De OLDAMBTSLOEP 475XL is tevens standaard voorzien van kabelaring, RVS kikkers en ankerluik. De OLDAMBTSLOEP 475XL kan tot maximaal 20 pk worden afgebouwd.
Genoemde prijs geldt voor een standaard uitvoering van de Oldambtsloep 475XL en is dan ook exclusief een buiskap met achterzeil, luxe kussenset, HPL teaklook op de vloer, bijpassende trailer en overige accessoires!
Bekijk ook eens:
Make a contribution
On the website Oostgrunn.nl anyone can contribute to improve the image of East Groningen and to let everybody know the beauties of the area. Visitors can respond to all subjects, give a review and share experiences. Also, everyone can vote on our poll, add photos, promote events, sports clubs and write sport competition results. Give a good reason yourself why East Groningen is a beautiful region. We ask the cooperation of all residents and visitors of East Groningen to help us with the promotion of this beautiful region.