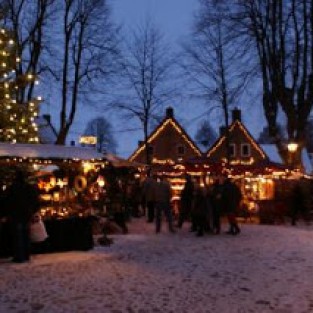 Kerstmarkt in Vesting Bourtange
Dit evenement heeft al plaats gevonden!!
Wanneer?

Van 3 tot 18 December 2022

Waar?

De Vesting, Bourtange
Willem Lodewijkstraat 33
Bourtange, Westerwolde

Start

11:00 u

End

17:00 u

Presale from

4 November 2021
Ga naar de website: www.bourtange.nl
Tijdens de eerste drie weekenden vinden de traditionele kerstmarkten in Vesting Bourtange weer plaats. Met enige bescheidenheid durven we te zeggen misschien wel de mooiste kerstmarkten van Nederland, en dat op de unieke locatie bij ons in de Vesting.

De entreeprijs voor de markt bedraagt € 4,- per persoon vanaf 6 jaar. Kinderen tot 6 jaar hebben vrij entree. Openingstijden van de markt zijn op zowel de zaterdag als de zondag van 11.00 tot 17.00 uur.

Op welke dagen is de kerstmarkt Bourtange?
Zaterdagen 3, 10 en 17 december
Zondagen 4, 11 en 18 december




Parkeren is gratis, volg de borden P-Bourtange naar één van onze parkeerplaatsen.
--- advertentie ---
Komende evenementen
Make a contribution
On the website Oostgrunn.nl anyone can contribute to improve the image of East Groningen and to let everybody know the beauties of the area. Visitors can respond to all subjects, give a review and share experiences. Also, everyone can vote on our poll, add photos, promote events, sports clubs and write sport competition results. Give a good reason yourself why East Groningen is a beautiful region. We ask the cooperation of all residents and visitors of East Groningen to help us with the promotion of this beautiful region.