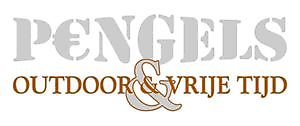 P€ngels Outdoor & Vrije Tijd
Hoofdstraat 57
9501 CN Stadskanaal
Municipality Stadskanaal
Telephone: 0599-613185
Mobile: 06-12233153
E-mail: Show email address
Ga naar de website: www.pengels.eu
P€ngels Outdoor & Vrije Tijd is sinds 9 juni 2012 gevestigd in Stadskanaal.

Ons assortiment bestaat o.a. uit:
Afrits- en gevoerde broeken
Fleeces
(Schippers)truien
Blouses
Noorse truien en vesten
Rugtassen
Wandel- en bergschoenen en -laarzen
Veiligheidsschoenen en -laarzen
Jacht- en Visserijkleding

Onze merken zijn: Baleno, Columbia, Dolomite, Life Line, Highlander, Windfjord, Pinewood en GriSport.

Ieder die houdt van een stevige wandeling, of volop van het buitenleven wil genieten is bij ons aan het juiste adres.

Openingstijden:
Maandag GESLOTEN
Dinsdag 09.00 – 17.30
Woensdag 09.00 – 17.30
Donderdag 09.00 – 20.00
Vrijdag 09.00 – 17.30
Zaterdag 09.00 – 17.00
Zondag GESLOTEN
20x reviewed





Rate by clicking on the stars or write a review here





Goed en betaalbaar
CAM Lammerts, Ter Apelkanaal
Gelukkig een winkel met betaalbare kleding en schoenen, en ook nog voor de wat grotere maat onder ons.
---





Eindelijk
Renger Starke, Ter-Apel
Eindelijke een outdoor en vrijetijdswinkel in Stadskanaal. De werkschoenen bevallen prima.
---
Make a contribution
On the website Oostgrunn.nl anyone can contribute to improve the image of East Groningen and to let everybody know the beauties of the area. Visitors can respond to all subjects, give a review and share experiences. Also, everyone can vote on our poll, add photos, promote events, sports clubs and write sport competition results. Give a good reason yourself why East Groningen is a beautiful region. We ask the cooperation of all residents and visitors of East Groningen to help us with the promotion of this beautiful region.