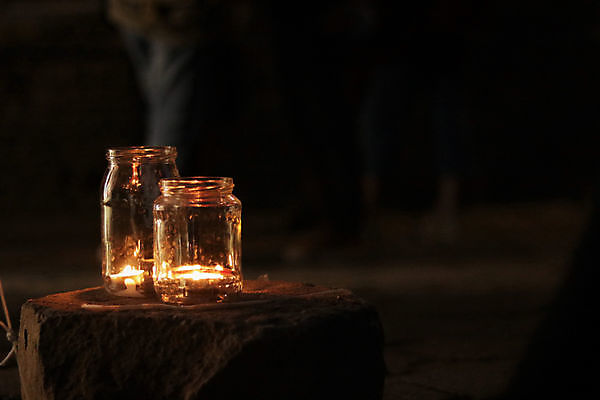 Allerzielen Winschoten
Dit evenement heeft al plaats gevonden!!
Wanneer?

31 October 2021

Waar?

Begraafplaats en Uitvaartcentrum
Acacialaan 61
Winschoten, Oldambt

Start

17:30 u

End

20:30 u
Stichting TrOost Groningen organiseert op zondag 30 oktober de herdenking Allerzielen op de begraafplaats Acacialaan en op het terrein van uitvaartcentrum Oost-Groningen. De organisatie ligt in handen van Alberta Kuil en Ank Witteveen, in samenwerking met vele vrijwilligers en regionale sponsoren.

Herdenking van dierbaren
Het terrein zal verlicht zijn met honderden lichtjes, fakkels, olielampen en vuurkorven. Hierdoor worden gastvrije plekken gecreëerd, waar bezoekers hun overledenen kunnen gedenken.

De herdenking is voor iedereen die iemand heeft verloren. Het maakt niet uit waar de overledene is begraven, bijgezet of verstrooid. De toegang is gratis.
--- advertentie ---
Komende evenementen
Make a contribution
On the website Oostgrunn.nl anyone can contribute to improve the image of East Groningen and to let everybody know the beauties of the area. Visitors can respond to all subjects, give a review and share experiences. Also, everyone can vote on our poll, add photos, promote events, sports clubs and write sport competition results. Give a good reason yourself why East Groningen is a beautiful region. We ask the cooperation of all residents and visitors of East Groningen to help us with the promotion of this beautiful region.