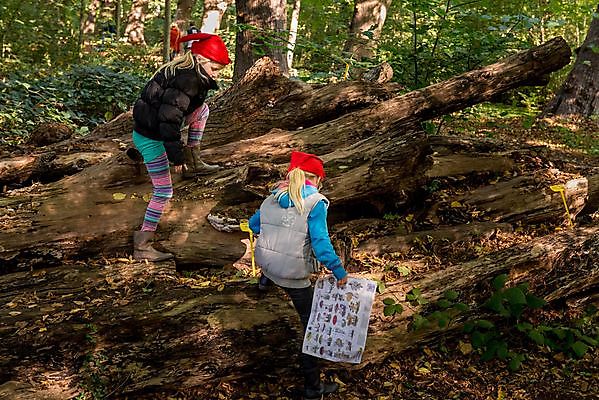 Paddenstoelenfestival
Wanneer?

15 October 2023

Waar?

Landgoed Ennemaborgh
Hoofdweg 100
Midwolda, Oldambt

Start

11:00 u

End

17:00 u
Ga naar de website: www.groningerlandschap.nl
Kom jij ook paddenstoelen zoeken? Neem je papa, mama, opa en oma mee. Je kunt deelnemen aan allerlei leuke activiteiten, zoals:


Paddenstoelen zoeken
Paddenstoelenexcursie met gids
Een speciaal theaterfestival voor kinderen met verhalenvertellers
Bosschilderijen maken

Voor de allerkleinsten is er een speciale paddenstoelenknutseltent en een kabouterpad. Kinderen die verkleed als prins of prinses, lakei of koning komen, kunnen worden geschminkt.

Ontdek de mooiste paddenstoelen
Het landgoed Ennemaborgh in Midwolda is beroemd om haar diversiteit aan paddenstoelen. Meer dan 250 soorten worden hier jaarlijks waargenomen, waaronder soorten als rupsendoder, kostgangersboleet, reuzenzwam en de kleine maar bijzonder blote billenzwam. Bezoekers kunnen zelf het bos intrekken maar speciale gidsen verzorgen ook excursies naar de mooiste paddenstoelen die op het landgoed te vinden zijn.
--- advertentie ---
Komende evenementen
Make a contribution
On the website Oostgrunn.nl anyone can contribute to improve the image of East Groningen and to let everybody know the beauties of the area. Visitors can respond to all subjects, give a review and share experiences. Also, everyone can vote on our poll, add photos, promote events, sports clubs and write sport competition results. Give a good reason yourself why East Groningen is a beautiful region. We ask the cooperation of all residents and visitors of East Groningen to help us with the promotion of this beautiful region.